Real estate in Comox Valley provides a serene and peaceful background to your day-to-day living. Residents of the area enjoy their nature filled surroundings. Especially since it provides such a calming ambiance. There are so many perks to living in Comox Valley! But none are as evident as the investment in yourself when you buy property here. With so many outdoor activities, shops and restaurants, and a great working atmosphere, we couldn't name a better place to call home. This area is ideal for those looking to attain the perfect work and life balance. Join us in living in this beautiful area! Follow along as we go through some of our favourite parts of owning real estate in Comox Valley!
The great outdoors is yours with real estate in Comox Valley!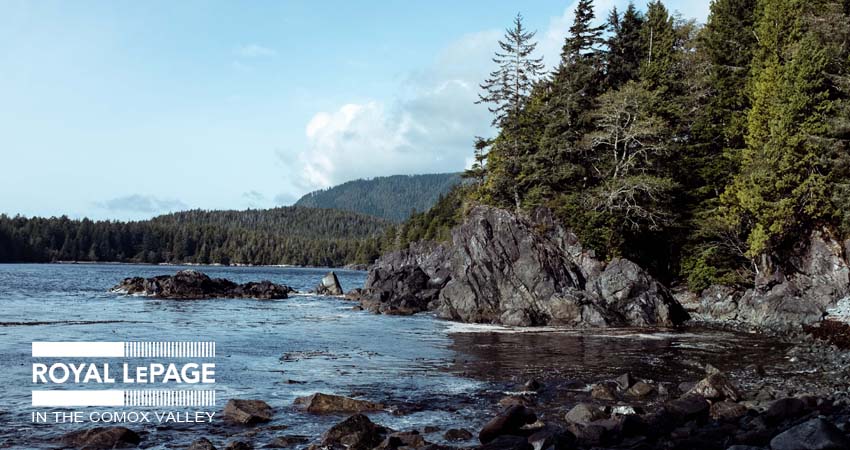 If you fancy yourself an outdoorsy person, our picturesque location on Vancouver Island will accommodate any and all needs for the wilderness. With every body of water from rivers to ocean, Comox valley has you covered. Enjoy kayaking, floating on the river, paddle boarding, and swimming in the clear waters surrounding the area. Mt. Washington offers a myriad of seasonal activities to keep you busy year round. In the winter you can ski and snowboard down the snowy slopes, and in the summer you can hike, mountain bike, and walk around the various trails this mountain provides. Discover scenic views and lush forests when you adventure to Mt. Washington, or simply explore the land in Comox Valley. There are several falls and hidden swimming holes to explore. Real estate in the Comox Valley allows you to wake up feeling like you're on vacation in nature. Try walking along one of our awesome beaches or forest trails and observe the wildlife. We are sure you'll be impressed with mother nature when you visit real estate in the Comox Valley!
The location is truly everything with real estate in Comox Valley.
While nature is surely Comox's number one perk, location would probably be second on our list. Comox Valley is centrally located on the eastern coast of Vancouver Island. This positioning allows residents and visitors to easily travel between city to city along the Island. As well as, a short commute back to Vancouver and the surrounding areas. Locals can take a two-and-a-half hour drive to Victoria for some capital fun, or head to Uculet or Tofino to surf the Pacific waves. There are several ways to transport from location to destination in Comox Valley. With float planes, an International Airport and ferries, you'll never be left hanging in Comox Valley – although you might want to be left after seeing all we have to offer 😉 This lovely region is perfect for anyone looking to soak up life on Vancouver Island.
Home is here in Comox Valley.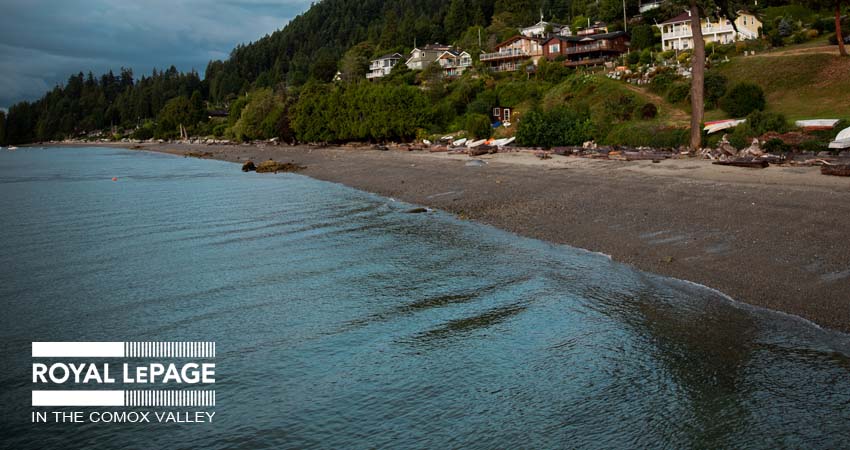 You will never find a better sense of community than the one in our awesome region. There are so many great people and activities that truly make real estate in Comox Valley feel like home. Many long-time residents know and participate in the various events and organized recreations. From festivals and markets, to sports and restaurants, there is so much to do! Enjoy food, wine and music festivals put on seasonally, or local farmers and crafters markets. Comox has a large sum of recreational and competitive sports teams for kids and adults. Find fun for the whole family when you purchase real estate in Comox Valley. You may find yourself wandering through one of the many shops located in the city centre. Discover world class food, coffee and so much more when you adventure through charismatic Comox! Squash your hunger and dine-in at one of the many restaurants; we have everything from ethnic to comfort food. Our team knows that when it comes to feeling at home, Comox Valley is the expert.
With so many awesome perks to experience, real estate in Comox Valley is great for anyone! From a homey feel to a serene landscape, there's no better place to live.
Contact us at Royal LePage In the Comox Valley today to start finding real estate in the Comox Valley. We look forward to hearing from you!