Comox Valley has tons of parks and outdoor spaces for you to marvel at. The landscape here is unparalleled. From ocean views to luscious forests, the parks here are fairytale-like. Get outside when you purchase houses in Comox Valley! Whether that means hiking up a trail or lounging on the beach with a blanket. There's an outdoor paradise for everyone in Comox, BC. If you're new to Comox, we've compiled a list of the coolest outdoor parks to visit. Follow along each month as we go through some of our favourite parks in the area!
Houses in Comox Valley Are Close to The Ocean!
Do you want to spend your afternoon strolling along the oceanside? If so, take a visit to Miracle Beach Provincial Park. Located 22 Km North of Courtenay, this park used to be privately owned by a man named Mr. Frank Pottage. The BC government decided to buy 140 acres of land from Mr. Pottage in 1950. This marked the day Miracle Beach Provincial Park was founded. Over the years more people began donating land in the surrounding area. Eventually, the park reached a whopping 333 acres. Which, is its present size.
The park has tons of awesome amenities! For instance, there are many large secluded campsites, a beautiful trail network, a gorgeous beach, a store, a super fun playground, showers with hot water, and finally, a picnic area with an ocean view.
This epic family park has 200 non-serviced campsites. All of which, are situated under a luscious, green forest. Visitors have access to three washroom buildings on-site. Plus, a shower building. In addition, those who are camping in trailers or RVs can empty their waste tanks and refill water at the sanitation station. There are clean water taps for tenters and day-use folk.
Houses in Comox Valley get you access to all kinds of activites!
There is an amphitheatre at Miracle Beach which usually hosts all sorts of fun summer events. From movie screenings to educational talks. Further, there is a store where you can purchase essential items, food, and drinks. In the fall, people can come to visit Black Creek to see the salmon spawn. Wild Coho are often seen here at this time of year. There is a viewing platform at the entrance of the park. People also find it very interesting to watch the various birds in the area.
One of the greatest parts of the park is the ocean. For example, if you catch it at the right time, the tide will allow you to discover all sorts of marine life. People can find everything from sand dollars, crabs, starfish, jellyfish, clams, mussels, flounders, shells, hermit crabs, and more! There are also lots of tidal pools that allow people to relax and check out the wildlife.
Additionally, Miracle Beach has 2 km of trails. These are accessed from either the parking lots or campground areas. For animal lovers, there's even a specific dog trail. These trails are truly something to admire. They snake through some of BC's most highly regarded old-growth trees.
Reservations and costs at Miracle Beach Provincial Park.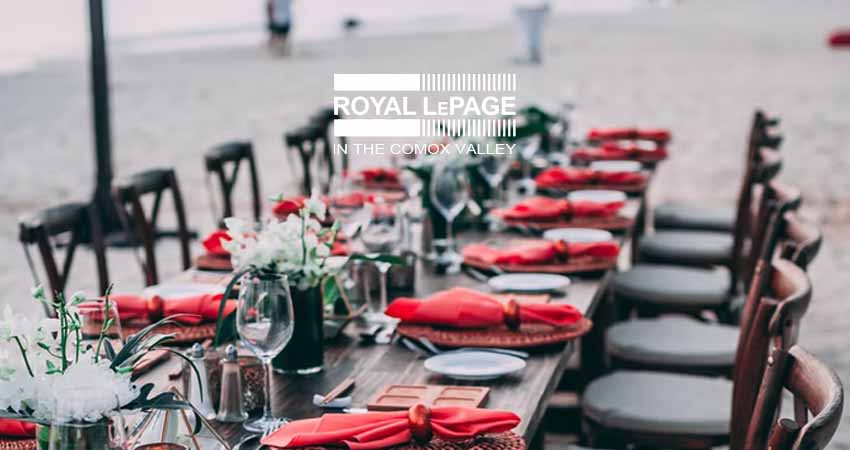 Those looking to plan a wedding at the beach can do so. The picnic shelter and seating area can be reserved for $50 per day. People have hosted everything from family reunions to weddings here. 
Group Camping sites are up-for-grabs at Miracle Beach. This area can be found a small distance from the main area. There are outhouses and tables available to group campers. Firewood and ice can be purchased at the Host Site. Importantly, It is advised that campers make reservations during peak season. Although, some lucky visitors might be able to secure a spot in July and August. Reservations for this park can be made for arrival dates between mid-May through Labour Day. It is $33 per party for each night and a $12 charge for a second vehicle per night. Furthermore, it is $13 for each party per night during the winter camping season.
Buy Houses in Comox Valley Now!
Houses in Comox Valley are so close to some of the best recreational sites in Canada. They boast proximity to the greatest outdoor playgrounds on the island. For more information on purchasing houses in Comox Valley, contact us today. We'd be happy to help you find the perfect home in this area. If you have any further questions, don't hesitate to reach out to one of our staff at RLP Comox. We look forward to working with you soon 🙂 Don't forget to check out our social media here and check back next month for more park content!