Getting to and from your everyday destinations is an important part of your daily life. While many people opt for a car, living in Comox Valley houses for sale provides a host of other transit options. The city is equipped with buses, bike paths, boat access, float planes, ferries, and more. All to ensure that you arrive at your destination no matter where that may be. You can get from Vancouver Island to the mainland in a number of ways. Continue reading below to learn more about all the places you can go when you live in Comox Valley houses for sale.
Busing is Available to Comox Valley Houses for Sale!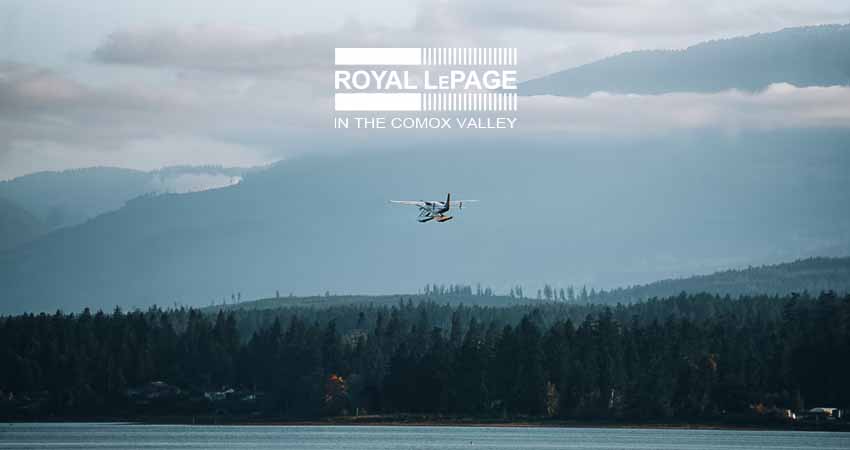 Comox Valley is supposed by the BC Transit system. As such, the city has a variety of bus routes to get you from A to B in a timely manner. There are 15 bus routes that travel throughout the city of Comox and extend to Cumberland, Fanny Bay, Oyster River, and all neighbouring towns in between these areas. You can also get to Campbell River via the BC Transit buses, however, separate fees do apply. Bus routes 14, 13, 12, and 10 travel mainly outside of the downtown area. The 11 route connects you to the airport and ferry terminal to allow easy access to other transportation methods. You can view the BC Transit schedule and route map for Comox Valley by clicking here. People who are looking to plan their routes or see what the commute times are like can click here.
Residents of Comox Valley can purchase bus passes and bus tickets at many local locations. For instance, pharmacies and drug stores, municipal buildings, and sports and recreation centres. For a full list of the locations and addresses where you can purchase bus tickets and passes click here. The prices to ride the bus varies depending on age, status, and what type of pass you'd like. Bus fare costs $2.00 per person unless you are 12 and under in which case it is free to ride the bus. For seniors and students, a monthly pass is $35.00 and for adults, a monthly pass is $55.00. These are the two most common ways people pay for bus transit. However, there are several other options to finance your public transportation. To view these options, click here.
There is an option for handyDart use which is similar to the community bus. Learn more about the handyDart here.
Cycling is Easy in Comox Valley!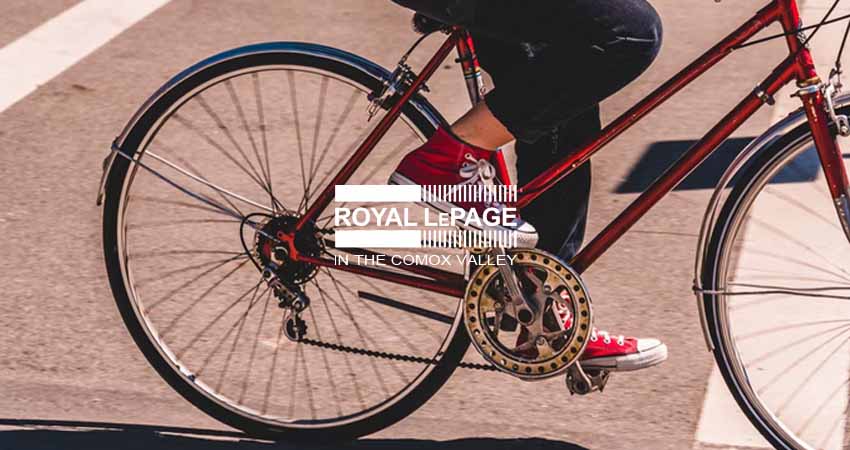 The city of Courtenay in Comox Valley has made an effort to make cycling a safer and more accessible option for transportation. Since 2019, they have been working on long-term plans for more cycling infrastructure to be integrated into the city. This is something they hope to continue to design and implement for the foreseeable future. The public was a major catalyst in starting this endeavour for more cycling infrastructure. $227,665 has been funded through the BikeBC program for the latest two cycling projects.
These projects include painted cycle lanes, paved and unpaved shoulders, protected bike lanes, and off-street bike paths. This way people can connect their cycling experience with BC Transit to get more places in a safe and timely manner. Not only is this good for those looking to commute around the city, but also for the environment!
The plan includes proposals for river crossings, highway crossings, and parallel routes, and more bike parking options. Moreover, they hope to introduce multi-use pathways to provide space for cyclists and pedestrians alike. Read more about Courtenay's plan for cycling here.
BC Ferries and Airport Access.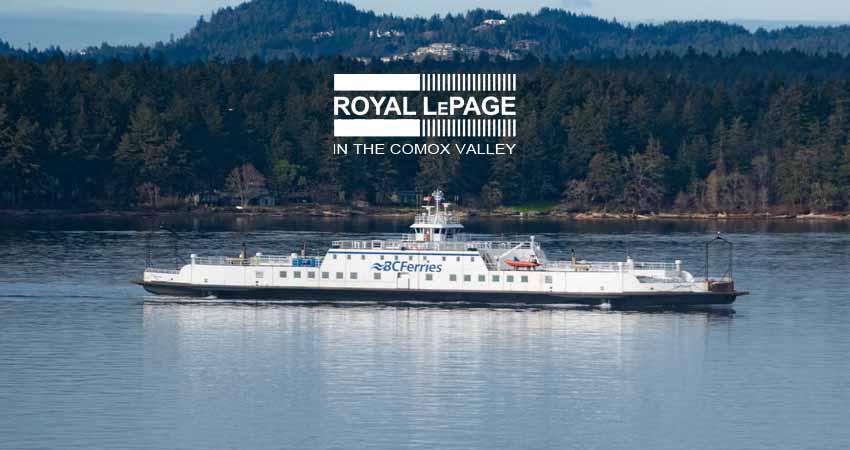 Residents of Comox Valley are not just limited to biking and bussing. There is a ferry terminal in Comox and an airport to help residents get around Vancouver Island and to the Mainland. The Comox (Little River) terminal takes passengers from Comox on Vancouver Island to Powell River on the Mainland. This terminal is a 10-minute drive from the town of Comox. In order to get on your scheduled ferry, you must arrive 30-60 minutes before your departure time. The time you arrive changes depending on whether you are traveling by foot or by car.
Additionally, the Comox airport provides flights to neighbouring cities in Vancouver Island, like Victoria. Furthermore, you can also fly to cities like Vancouver and Edmonton from the Comox Valley Airport, YQQ.
Purchase Comox Valley Houses For Sale Today!
Buy Comox Valley houses for sale today and discover a relaxing life on Vancouver Island. There is so much to be seen and explored in Comox Valley. You can access all of your destinations through public transit and other green methods of transportation. Learn more about the transit options in Comox Valley by contacting us today. We'd be happy to shed some light on your most pressing transportation questions. If you have any inquiries about a home for sale in this area, don't hesitate to reach out to us!
Our Comox Valley REALTORS® look forward to working with you in the near future.